RAZ Calico Countryside 31.5 Inch Three Tier Faucet Planter
RAZ Calico Countryside 31.5 Inch Three Tier Faucet Planter
Limited quantities available.
Product Description
RAZ Calico Countryside 31.5 Inch Old Fashioned Faucet 3 Tier Plant Stand 3128823 made of metal with an antique copper look Large faucet planter measures 21 inches tall with 3 inch x 7 inch pots Old fashioned water faucet design 3 tier plant stand fill with flowers, plants, statues, candles.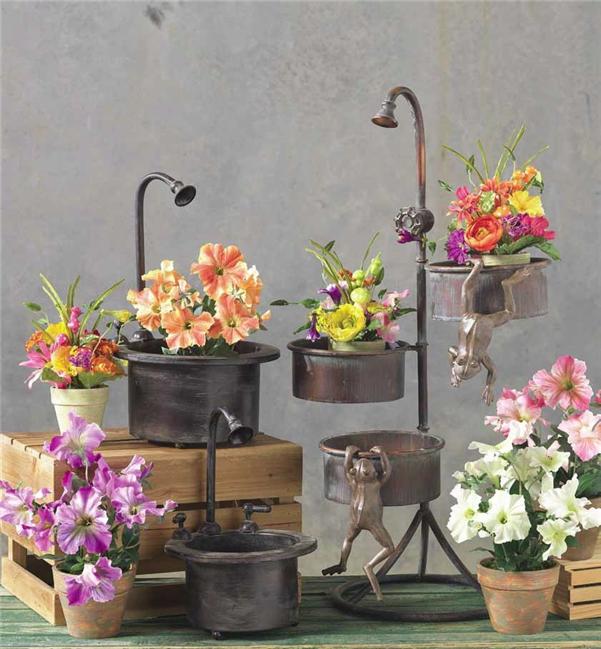 Limited quantities available.
-->
Product Reviews
This product hasn't received any reviews yet. Be the first to review this product!