Cabbage 5 inch Fake Food Decoration 10123b Fake head of cabbage, made of polyester and plastic. A great bowl filler or simply display among your other garden or kitchen themed decor. Especially cute with your rabbit figures!
The 5 inch cabbage is shown in the rabbit display below, along with a matching 3 inch head of cabbage
And we used one head of cabbage in our Baker's Rack Garden Collection display, shown below with our rabbit basket, filled with 12 pears, potted radish and lighted grapes.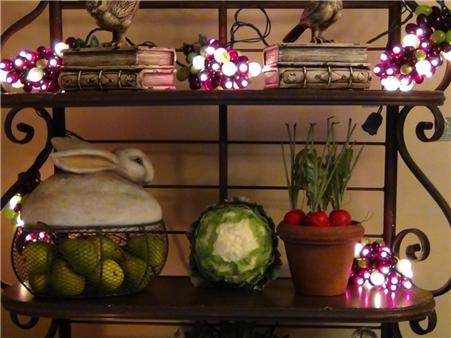 You can find more photos and all the items used to create this display on our Photo Gallery Home Decor - Baker's Rack Photo page. You can also find a video of our Baker's Rack Garden Collection in our Video Gallery